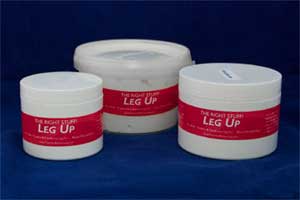 Leg Up
Leg Up is a revolutionary liquid chalk used by top handlers. Leg Up is a water-based and oil-free, using 3 types of food – or cosmetic-grade chalks and a moisturizer to protect the coat. It can be used anywhere you would use chalk.
Leg Up can be left on without harm to the dog's coat, or easily removed by brushing. Emulsify a small amount between your palms and work into the dog's coat (i.e. legs and feet, top knot, etc) followed by brushing. Additional chalk can be added when finishing. Finish by brushing against the natural lay of the hair to remove clumps and add volume, and repels dirt.
Leg-Up is actually a completely new alternative to cholesterol allowing the groomer to thin Leg-Up to whatever consistency they prefer. Leg-up does NOT need to be washed out at the end of a show and can be used with or without loose chalk. Because there is no oils or residue, the Leg-Up can be used daily at a mulitple day show (again without washing at the end of the day). A quick spray with water and brush up the hair and you are generally good to go on the last day of a show.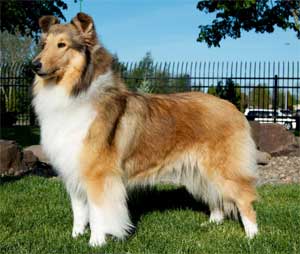 Leg-Up can be used on multiple breeds, to "add bone" to legs, whiten various areas of the body, and add volume and texture to roughs or top-knots.
Because we use 4 different kinds of food and human cosmetic grade chalks, it's ok if the dog ingests any while licking. It is enhanced with moisturizers which are sealed into the coat to protect it from breakage and contains no oils that attract dirt. Can be left on without harm, or removed with a damp cloth and slicker brush. Either way we know you will be happy with the results.